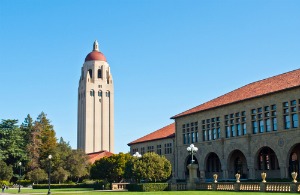 A recent New Yorker piece posed the question: Is there too cozy a relationship between Stanford and Silicon Valley?
It is no secret that the Harvard of the West has built its reputation on tech talent galore—which is why Stanford so badly wanted into New York City's startup economy. But the notion that higher education collaborating with entrepreneurs to foster startups, innovation, jobs and the American GDP could be anything other than essential is, well, silly. It's basically the equivalent of asking: 'Is the water supply too close to the townspeople?' Well, can the townspeople do without the water?
It remains to be seen how life sciences startups will grow themselves with investors' help, at a time when corporations' R&D and M&A has all but shunned them, when top talent is escaping to more lax regulatory markets in emerging economies, and as the US regulatory powers-that-be try to mummify them in red tape. VCs are putting less and less capital to work where the entrepreneurs need it. Should they also have to do it without help from universities? Increasingly, it looks that way. Fortunately, the New Yorker piece turned a blind eye to Stanford's life sciences scene, which, no different than the school's tech labs teeming with talent, benefits from its affiliation to the university and from Stanford's unmatched ability to attract venture capital.
"We try to get a line of sight" with investors and potential acquirers of life sciences technology, says Ari Chaney, a bioengineering lecturer at Stanford and Executive Director for Technology Translation. "It's not too hard to get in touch with the right people."
Well, when you're Stanford, at least!
Increasingly, startups will not be able to count on dedicated life sciences funds for capital. They'll be fewer in number, and that much is for certain. Many venture capital firms that have even been successful players in the space are striking out for new funds with smaller targets in mind, a reflection of LPs' limited appetite. Now, with tech incubators and funding initiatives popping up at places like Wayne State, Ohio University and the University of Michigan, it is a wonder life sciences startups can even get support from the institutions that count on tuition money from incoming students eager to tackle the subject field.
Those entrepreneurs can't count on the crowdfunding craze, either. Crowdfunding professionals and longtime VCs agree there are some spaces the capital will simply not be applicable. Specifically, they said, this means life sciences, because it requires a longer hold time for investors, greater likelihood of multiple big late-stage rounds and, often, a high competency of the industry and product being developed. (Internet investing, again, not so much.)
But Chaney isn't so certain all life sci entrepreneurs (well, maybe just those without ties to Stanford's star-studded VC roster) should sweat, though, he believes there is traditional investment capital available still: "Some VC firms are going against the tide, and are doing more early stage."
Image Credit: Shutterstock.com
Related posts: