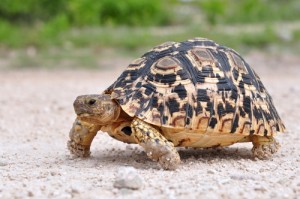 As good as the performance of vintage 2007 and 2008 funds seems in CalPERS' Grove Street Advisors venture portfolio, 2006 funds appear anything but.
Five of the eight 2006 funds have negative IRRs and three have positive ones, according to a peHUB analysis of the most recent California Public Employees' Retirement System's fund performance report. A more encouraging 11 of the 14 vintage 2007 funds have IRRs in the black.
The contrast may well reflect the shifting fortunes of venture as technology markets lit up from cloud computing, social networking, software as a service and mobile connectivity. Funds from 2007 on received a lift. Those before did not.
Whatever the cause, the gap is hard to miss. In last Monday's slideshow, we highlighted the 10 funds in the Grove Street portfolio with the highest IRRs. We zeroed in on the vintage years 2006 to 2009.
This week we point out the funds with the worst IRRs from the same years. Six of them come from 2006. Three began in 2007.
CalPERS relies on several fund managers to help it keep tabs on its venture capital portfolio. Hamilton Lane and Oak Hill Investment Management are two.
The largest group of funds is the responsibility of fund of funds outfit Grove Street, which began managing an investment initiative called California Emerging Ventures in 1998. The effort now has commitments of more than $3.2 billion, though no new funds have been purchased since 2009, according to a CalPERS report updated to September 2011.
In the past decade, 2006 and 2007 were especially active years for fund purchases, with 2005 also witnessing a significant number of buying decisions. Purchases slowed in 2008 and 2009.
In the following slideshow, we look at IRRs, capital commitments, capital contributions and distributions as reported by CalPERS.
Photo courtesy of Shutterstock.
No. 1: Austin Ventures IX
Vintage: 2006

Commitment: $17.5 million

Cash In: $15.4 million

Cash Out: $1 million

Portfolio Value and Cash Out: $15.6 million

IRR: 0.4%