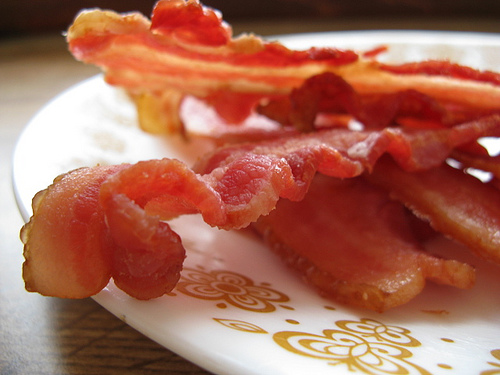 Kleiner Perkins has never fallen from its perch as a so-called top tier firm. Few venture firms can fundraise as quickly, collect so much, or be as selective about the investors for which they'll work.
But there's no question that Kleiner was losing its footing, and that it's about to be saved by Zynga and KP partner Bing Gordon, who threatened to fund Zynga himself if Kleiner didn't agree to participate in its Series B. (Gordon confirmed to Business Insider last year that Kleiner passed when founder Mark Pincus pitched it on Zynga's Series A round. Gordon said the firm passed when Pincus circled back for a Series B, too – but later changed its collective mind owing to Pincus's "vision and charisma.")
Indeed, while Kleiner and Sequoia famously provided Google with one $25 million Series A round in 1999 in exchange for 20 percent of the company — a stake that wound up returning at least $2 billion to Kleiner's investors and probably twice as much, given the stock's fast rise — Google represents the firm's last enormous exit. Meanwhile, Kleiner has raised at least $4.13 billion since Google's 2004 IPO, according to Thomson Reuters data.
That's a whole lot of money to grow, and Kleiner hasn't always seemed clear about how to do it, pouring capital into everything from its Pandemic and Bio Defense Fund to its iFund, to, more recently, its Digital Growth Fund. It has also funneled more than $2 billion into more than two dozen green tech startups, including the fuel-cell company Bloom Energy, the smart grid company Silver Spring Networks, and carmaker Fisker Automotive — capital-intensive bets that may or may not pay off.
Bloom seems to be ticking along nicely. The Sunnyvale, Calif.-based company now employees 700 people; its customers include Google, eBay, and Adobe Systems; and it is building a new, 200,000-square-foot manufacturing facility in Delaware. Fisker, which produces the $100,000 Karma model car in Europe, is still working on developing an electric hybrid sedan for U.S. customers. As for Silver Spring Networks, the company is still considered a leader in its field, thanks in part to deals with utility giants like PG&E and Baltimore Gas & Electric. But a number of executives have left the company in the last 18 months and talk of a much-anticipated IPO has dried up. (The company had reportedly hired bankers in February 2010 for a mid-2010 offering that never happened.)
One of Kleiner's only green tech exits to date appears to have come from Ausra, a solar power startup that raised just under $130 million before getting snapped up – likely at a loss — by the French nuclear company Areva. (Before the acquisition, Ausra had been forced to abandon plans for a number of large production plants and to focus on equipment sales rather than energy production. The shift came with substantial layoffs.)
Kleiner was also among numerous other investors to provide the ethanol maker Amyris Biotechnologies with more than $244 million in funding. While the company's $89 million IPO last September fell short of expectations, its stock has since risen from $16 per share to nearly $30.
One way or another, while Kleiner was focusing everywhere but on social media, it was missing the boat. In fact, to break onto the scene, the firm felt compelled to formally announce its interest in social media through a $250 million sFund that it splashily unveiled last fall. Since then, the firm has reportedly poured $62 million into Groupon, $120 million in Twitter, and roughly $40 million into Facebook.
It's hard to imagine Kleiner's stake in any will prove terribly meaningful given its late entry into each, though. Which leaves Zynga.
No exit that Kleiner has seen since Google will come close to rivaling the payoff that Zynga looks likely to provide when it goes public — and that Kleiner desperately needs at this point. Consider that one of Kleiner's biggest, recent successes came from the sale last October of game publisher Ngmoco to the Japanese games platform DeNA for $400 million. Kleiner reportedly owned more than 25 percent of Ngmoco, turning a $10 million investment it made just two years earlier into a roughly $100 million return. Impressive, but hardly enough for Kleiner's LPs to dine on.
Zynga is what they are waiting on. And no wonder. The IPO that Zynga is reportedly preparing may value the social games juggernaut at up to $20 billion – twice the valuation pegged to the company when it raised its most recent, $300 million, round in July of last year from Softbank and Google. (Zynga has reportedly raised $519 million altogether since its July 2007 founding.)
The reality is that Zynga represents the first — and potentially only — tangible opportunity for Kleiner to hit the cover off the ball as it did with Google. Consider that If KP owns even 3 percent of the company, its stake could be valued at $600 million. If it owns more, well, it will deserve all the praise that's sure to follow.
Now, I can't wait to see Zynga's S-1. How about you?
Find new deal opportunities, super-charge your fundraising efforts and track top managers with VCJ. Get your FREE trial! Or subscribe now!