When entrepreneur Marc Andreessen and Ben Horowitz burst onto the venture scene two short years ago, they planned to be a different kind of venture firm, one that would have a very small number of GPs, and pour the "majority" of its capital into seed-stage companies along with "two to three late-stage deals, or something like that," Andreessen told me at the time.
Even the best laid plans change. Andresseen Horowitz suddenly has four five GPs, a venture partner, and a very special, special advisor: former U.S. Treasury Secretary Larry Summers. Meanwhile, it has sunk enormous chunks of its capital into Facebook, Twitter, Groupon, Kno, Aliph, Skype, RockMelt, Zynga, Fusion-io.
It's no big deal, except that Andreessen Horowitz is beginning to less like a pioneer and more like Kleiner Perkins with its own numerous GPs, part-time partners, and love of late-stage deals.
Certainly, there are worse firms to emulate. And Andreessen no doubt learned much at the knee of John Doerr, who long sat on the board of Netscape. (In 1994, KP scored 25 percent of the company for $4 million, profiting handsomely when it went public the following year.)
Still, the growing similarities are striking, even a little comical — or so we think in our current, overtired state. (No one has ever accused us of having the world's greatest sense of humor.) Herewith, a slideshow to make our case:
[slideshow]
[slide title="Fame, It's Not Your Brain, It's Just the Flame"]
No one would ever accuse Marc Andreessen or John Doerr of being press shy, particularly when it comes to talking with big-league outlets.
Some VCs hate the coverage they receive, yet courting it is very much part of both investors' strategies to elevate themselves and their firms. As Andreessen told me back in December: "[I]f all the firms out there had super-aggressive PR, then we'd have an ultralow profile. The state of the art in venture capital had generally speaking become to stay quiet, but entrepreneurs like having a brand halo. They find it valuable when people know who their VC is for the purposes of recruiting and also for subsequent fund-raising. No entrepreneur complains to us that we get them too much press as a consequence of being associated with us."
[slide title="Famous People!"]
As if their star wattage isn't enough, Marc Andreessen and crew have just invited Larry Summers aboard as a special advisor to the firm. It's a move straight from the playbook of Kleiner, which unlike Sequoia and Accel, has long been known – and teased – for bringing in celebrity "advisors" and partners, including Al Gore, Colin Powell, Mary Meeker and, most recently, Meg Whitman.
What's the point? As VC recruiter Jon Holman told me back in April, "I think a portion of that is: 'We like to hang around famous people.' But part of the reasoning is that if someone like Mary Meeker or Meg Whitman – just because of who they know — brings in just one extraordinary deal, it's worth it. There's also some marginal utility in saying that Meg Whitman could have done anything on the planet that she wanted, and she decided to affiliate herself with us."
Seemingly, as competition for late-stage deals has intensified, Andreessen Horowitz drew the same conclusion.
[slide title="Hyperbole!"]
Andreessen is famous for his ability to talk circles around anyone else in a room, but he's also prone to exaggeration.
Last December, for example, asked about the future of Ning — the all-but-forgotten social networking company he cofounded, and for which he raised $120 million — he earnestly told me: "I think investors will make a lot of money. If you want to get into it, you should go talk to the new CEO, Jason. He's done a whole bunch of things [since] we flipped the  business model this summer and the performance on that is outpacing our expectations, so in general, it's going very well."
Ahem.
Of course, Doerr is far worse. At a Kleiner iFund event last spring, the superstar VC told those assembled that the iPad "will rule the world."
"I've touched it, I've held it, I've caressed it," he added at the time. "I hope I can sleep with it Saturday night."
It's hardly the first time Doerr has gone a little bananas in praise of something. Among the biggest doozies:
When the energy fuel cell company Bloom Energy staged a ritzy coming-out event attended by Governor Schwarzenegger, Colin Powell, and Larry Page last year, Doerr pronounced that, "This is like the Google IPO." (Without the IPO part, as TechCrunch observed at the time.)
Before swinging much of his attention back to the consumer Web, Doerr also told nearly every consumer publication in the U.S. – word for word — that clean technology is the "largest economic opportunity of the 21st century."
He may still be proven right. Indeed, one of the only predictions to haunt him to date centers on the Segway, which Doerr imagined might some day be bigger than the Internet. Specifically, he told Time magazine that by competing for a piece of the then $300 billion-plus transportation industry, Segway would be the fastest outfit in history to reach $1 billion in sales. Oops.
[slide title="Big, Honkin' Market Leaders!"]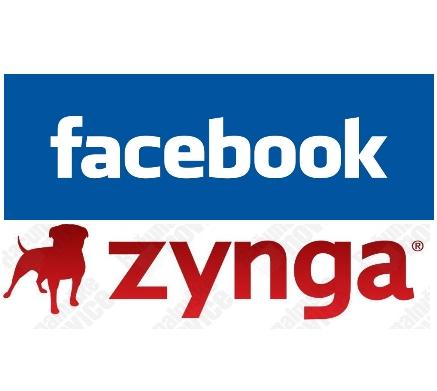 We won't spend a lot of time on this one. Plainly, everyone who watches the industry know that Andreessen Horowitz has been chasing clear market leaders since it swung open its doors. (It said that it would all along.)
Among the late stage deals that it has elbowed its way into include Facebook (it bought secondary shares), Twitter (it bought secondary shares), and Zynga. (With Digital Sky Technologies, the firm led Zynga's $180 million C round back in late 2009.)
Kleiner, feeling left out of the mix, has more recently adopted a similar strategy, pouring $120 million into Twitter last December, $40 million into Facebook (via secondary shares), and $62 million in Groupon. (It jumped into that monster, $950 million round that Groupon closed last December – more than half of which went into the pockets of insiders and early investors.)
[slide title=" Marketing Partners!"]
Andreessen Horowitz prides itself on being structured like a talent agency, with one of its most prized employees being the marketing and public relations whiz Margit Wennmachers.
Whether Kleiner will go the same route remains to be seen, but notably, in April, the firm hired its own in-house marketing guru, Christina Lee, who formerly headed up communications for Hulu.
Like Wennmachers, Lee's title is "partner."
[slide title=" Money!"]
Both of these firms are capable of, and do, raise big-ass funds. Kleiner began raising $1.4 billion for its newest funds last year. (The firm never announced their close.) Meanwhile, Andreessen Horowitz won't say whether it's raising another fund this year, but there's reason to believe that the firm — which has already closed on $1.15 billion in its short history — will do just that.
[/slideshow]