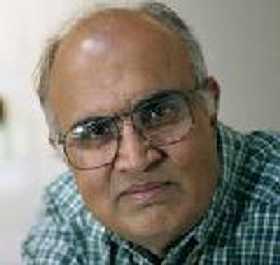 A longtime angel and the founder of publicly traded computer networking company Excelan, Kanwal Rekhi has spent the last two years raising a U.S.-based India-focused venture fund, one he says will close at year end with roughly $125 million in commitments. (The firm he spearheads, Inventus Capital Partners, is nearly halfway there, having raised $50 million thus far, including $4.5 million from Rekhi and his three cofounders: John Dougery, Samir Kumar and Parag Dhol.)
Yesterday, the charismatic Rekhi, who also once headed up the The Indus Entrepreneurs, or TiE, talked with me after a whirlwind fund-raising trip to Bangalore, Hong Kong, and Tokyo.
How has the investing environment in India changed since you first set out to raise this fund two years ago? Are you shocked by soaring valuations?

B and C rounds have soared, but not A rounds, and there is plenty of opportunities to do A rounds. In India, lots of companies are bootstrapped and really don't need that much. Our average deal size is going to be $2 million. Meanwhile, other firms are trying to put $5 million to $10 million to work.
Are you mostly raising from institutional investors or individuals?

About 90 percent of the fund is from institutions, mostly U.S., though we also have an LP out of Gibraltar. They don't want to be named, but one is the pension fund of a telecom giant, we have a couple of funds of funds, and several family offices.
You're a star. Why is it taking so long to wrap up this thing?
Well first, when we went out and tried to raise, all the Silicon Valley VC funds began showing up. So it's a little more competitive. And it's taken longer because people didn't take me seriously. LPs felt that I'm going to not be able to do it, in the sense that I've done well [financially] and why bother. They thought I'd just use my name and have other people do the work. But we've surprised them. I don't do anything lightly.
Are you still making angel investments on the side? You can tell me.
No angel investments. Nothing on the side. My focus in on this fund 100 percent.
What U.S.-based venture firms will you likely work with in India?

We will work with them all. But our partners here in the U.S. are USVP; they sponsored us as a fund. We share an office with them.
Are you planning to fund both Indian entrepreneurs in India as well as Indian entrepreneurs who open shop here in the U.S.?

We're focusing on entrepeneurs who are leveraging Indian talent in Indian markets; that can mean Indians here in Silicon Valley. In fact, one of our two investments is in a scalable data storage company that's based in the Bay Area, but 90 percent of its staff is in Bangalore.
You've made two investments so far; what's the second startup's story?
The other is in India and we haven't closed the deal yet — term sheets are still being signed — but it centers on proximity marketing — mobile marketing.
How do India-based VCs compare with their U.S. counterparts?
My sense is that VCs in India, homegrown ones, aren't as good at looking at deals from an international perspective. And they aren't as good at mentoring entrepreneurs, who require a lot of mentorship. The problem is that homegrown Indian VCs just don't have entrepreneurial backgrounds; they don't have operating expertise. Also, the venture capital industry is only about 9 years old. Venture stuff first began to happen there in the late '90s.
What were you reading on the plane home this weekend?
India Arriving, by Rafiq Dossani, a Stanford professor. It's amazing to me because he spans what's happened in India over the last 50 years. Great book.